ELMIBIT, a developer of eVineyard software solution was, together with its partners, selected in the First Batch of Data Sharing Experiments by i4Trust. To develop a service that will enable grape producers to share data with the value chain. 
At ELMIBIT, we are proud to announce that together with our partners, we were selected as one of the 13 winning consortia in the i4Trust first open call to address the development of innovative services based on the i4Trust framework. i4Trust's key partners that will guide all the experiments through the implementation, testing, piloting, and scaling of services are FIWARE, iSHARE, and FundingBox.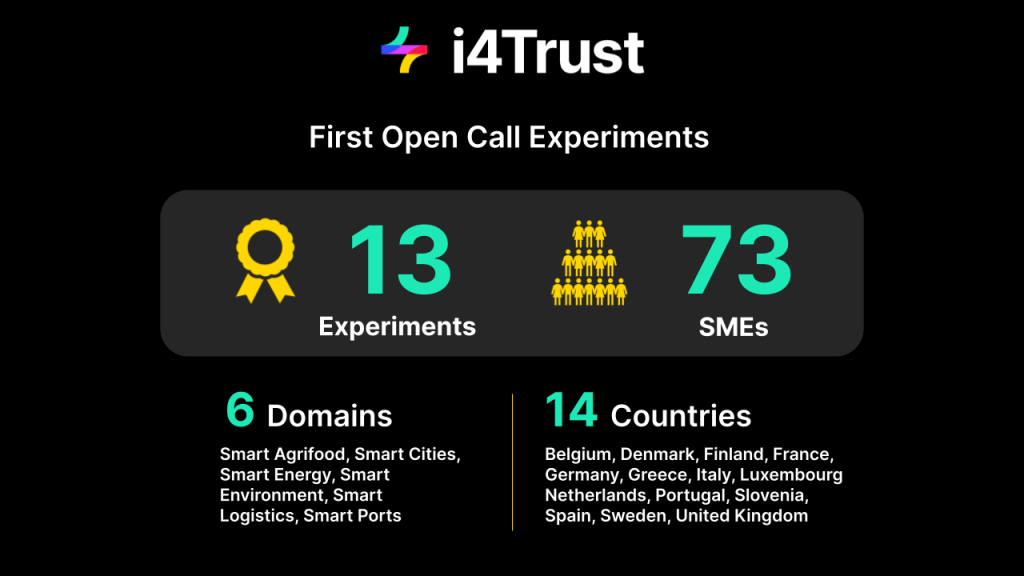 eVine2Wine
The experiment in which ELMIBIT will be involved is eVine2Wine, which will provide a service to share relevant grape production data from the vineyard with the value chain to provide a superior product and customer experience. The eVine2Wine consortium consists of Elmibit, JoJo's Vineyard, Langham Wine, Vinescapes, Digital Stories, and DIH Slovenia. 
The Challenge
The challenge the wine industry is facing today in regards to wine traceability is the fact that more than 80% of the wine production is highly fragmented and works as a cooperation of a number of entities (grower, advisor, winery, marketing company, distributors) to bring the final product, wine, to the market shelves. And for such a fragmented value chain, sharing of data for traceability reasons, which can be used either for food safety, marketing purposes, or quality improvement, is difficult and today almost never applied in a multi-actor environment. 
The Solution
eVine2Wine aims to provide trusted and controlled data sharing using Digital Twins of the vineyard areas with iShare providing identity and access control mechanisms, and piloted across 4 real-world organizations from 3 countries: vineyard manager (JoJo's Vineyard, Chiltern Hills Farm) will be able to decide which data from their vineyard management software system (eVineyard) to share with the award-winning winery they are supplying grapes to (Langham Wine), with the advisor who advises them on agronomic matters (Vinescapes), and with the marketing company (Digital Stories) that helps them differentiate their sustainably produced wine on the market, in the eyes of the final consumer.
Integrations and software components will be developed and piloted for the demonstration, allowing all stakeholders to access the relevant, securely, and voluntarily shared data from the vineyard: be it wine consumer, cellar personnel, advisor, marketing company, or any other stakeholder in the value chain.